Blog
---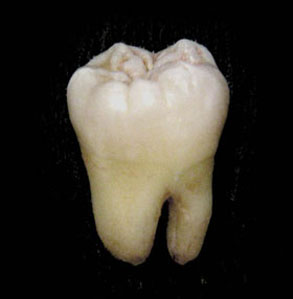 A couple of weeks ago, I had a wisdom tooth extracted, though that clinical assessment does little to capture the lived experience. Properly stated, I got mugged by an oral surgeon who kicked me in the face, knocked one of my teeth out, and shook a few hundred dollars out of my pockets. Poor Tony, I invite you to croon along with me, as this tale of wisdom and woe I commence.
A sensitive tooth isn't such an uncommon thing. They come and they go, nothing to raise the siren about, especially for someone like myself who—and I am something of a braggart on this detail—practices excellent oral hygiene. Maybe it was those animated Bod Squad public service announcements I remember from Saturday morning cartoons, but I've always been diligent in my flossing and brushing.
In any event, I've never had my wisdom teeth removed because there never seemed to be a need. But as I've lately discovered, wisdom teeth either serve an obsolete evolutionary purpose or humanity has grown much too tame. Prior to the domesticity of modernity, it seems, wisdom teeth didn't present a problem because by the time in life when they would become a problem, a) you'd be dead, and so the issue would be necessarily moot, or b) you'd have lost a few teeth along the way already, and so your wisdom teeth could show up all handy and heroic. But here in the 21st century, wisdom teeth don't do much except crowd the party, lurking in the darkest caverns of your mouth, and defying the most benevolent gestures of floss and bristle.
It may interest some of you to know that, thus far, Just a Couple of Days has been (or is in the process of being) translated into Spanish, Italian, Polish, Turkish, French, and Hebrew. Curious about the process of translation, I did some research and happened across a wordreference.com discussion board where the Turkish translator of Just a Couple of Days was inquiring if anyone could explain what "wise-assed" specifically meant. Thence ensued a lively discussion with contributors from the U.S., France, Turkey, Germany, Ireland, and Israel attempting to draw distinctions between a wise-ass, a smart-ass, a smart-aleck, a wise-guy, as well as a klugschitter (a German word whose literal English translation is wise-shitter), which of course led to a spirited debate as to the proper distinction between the verb forms of shit and bullshit.
Not long after, I received an e-mail from the Italian translator of Just a Couple of Days (Due Giorni Alla Fine in Italian, incidentally…), who was in a state of puzzlement over how to translate certain sections. My sympathies were with her, for as some of you know, there are passages in Just a Couple of Days so thick with puns, similes, allegories, allusions, metaphors, and nonsensical non sequiturs that they have inspired a seething hatred of my presence on this planet from a vocal few, and this from native speakers of English. I cannot imagine the task of translating such wordplay. The Italian translator writes: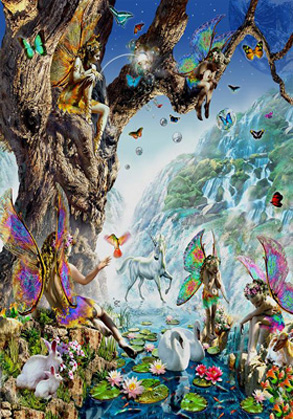 I have already revealed that my second novel, Nine Kinds of Naked, is about sex, synchronicity, and tornadoes. I trust it will not severely violate anyone's sense of expectation when I also reveal that there are gnomes in Nine Kinds of Naked.
I bring this up because when I was researching elemental creatures some time ago, I happened across a marvelous essay online. It impressed me, and I forwarded it to a few friends only to soon discover that it was actually written by a very good friend of mine, Mat, writing under the pseudonym, Buck Young. Since I was writing a novel themed with synchronicity, it couldn't be any other way, of course, and I invite you to read his essay:
An Historical Overview of the Whereabouts of Gnomes and Elves, Fauns and Faeries, Goblins, Ogres, Trolls and Bogies, Nymphs, Sprites and Dryads, Past and Present.
And now I want to tell you something: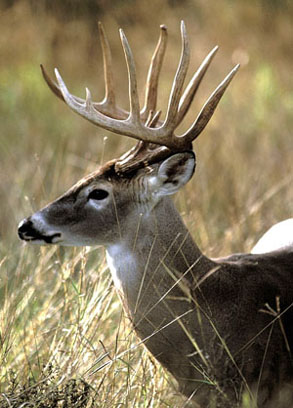 I am a poacher in the great state of Texas. I own no gun, and I have never killed an animal, but I am on the record nonetheless, as if I'm some fiercely independent scofflaw determined to feed my family meat through the mean winter and no goddamn government is gonna tell me otherwise.
But I am no such militiaman. I'm just an artist with a passion for exploration, and last year I embarked upon an experiment to see what would happen if I said yes to every decision that presented itself. (This was, incidentally, well before the release of the Jim Carrey film, Yes Man, of a similar plotline...) Obviously, there were necessary provisos against jumping off tall buildings and such, but aside from the offensive or mortally threatening, I really went for it. The experiment touched its apogee last year when a series of yeses placed me on the lead float of the Halloween parade through Manhattan in front of two million people. After that, it would be several months before I would finally terminate the experiment, and only after I became a poacher in the great state of Texas.
Incidentally, I didn't just get drunk one night and decide that this was what I was going to do with my life. I read the dictionary frequently, and one night I discovered that the word yes itself derives from the same root as to be, that yes is the emphatic contradiction of nothingness, that yes is the very essence of being, that yes is the inescapable act of life itself. Believing as I do that every word is a magic word, I wondered how much more deeply I might enter into life simply by saying yes.
This is not a story about the wow and holy cow of seeing your initials on someone's license plate, or hearing a word you just learned on the radio, or running into a friend at the grocery store. Without offending the marvel of others, these do not entirely impress me, and seem more like artifacts of attention than bona fide synchronicities. (Although, it did give me pause when one reader wrote me amazed to report that when she was reading Just a Couple of Days, just as the main character looked at his watch and saw that it was 5:55 and wished for peace on Earth, she glanced at her bedside alarm clock and saw that it was, yes indeed, 5:55. So perhaps it counts if peace on Earth is at stake…)
In any event, along with sex and tornadoes, my second novel, Nine Kinds of Naked is about synchronicity. What follows is the story of the evening that precipitated an ongoing cascade of synchronicity in my life that I remain helpless to fathom, save humming one of my favorite lines from the Beatles' I Am the Walrus:
Don't you think the Joker laughs at you?
Ho Ho Ho Hee Hee Hee Ha Ha Ha...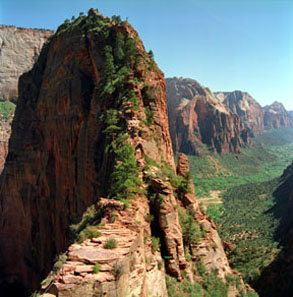 I am prone to powerful dreams, and I've been known to scare the nightlights out of myself in kicking awake. Still, there are dreams that kick you awake and there are dreams that land you ten feet across the room feeling like your skin just spun twice around your skeleton, gasping and goosebumping. What follows is of the latter variety. Interpretations are welcome, though you don't necessarily need to be a wind-talker.